416 Chicago Ft. Worth, Texas 76103 Ph. 817-536-0128

Is the economy affecting your modelbuilding? Scale Publications is here to help with format choice, digital downloads and shipping included in the price, depending on the product.
---
Now Available!
Enlarged & Expanded!
---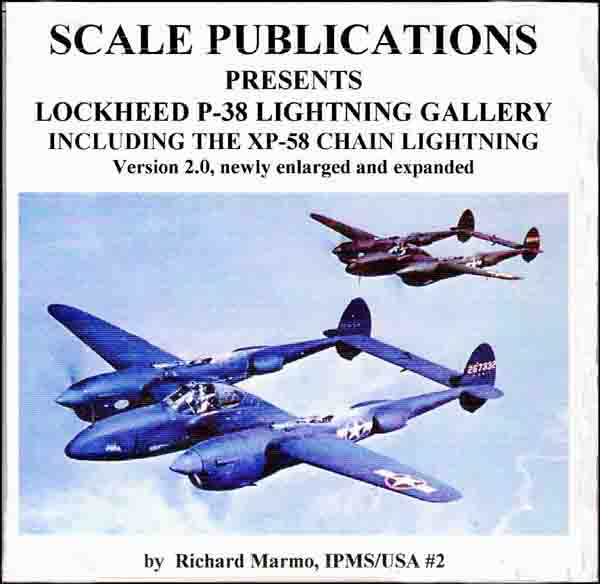 Click on the image for complete ordering information.
---
Our Latest Release For Modelbuilders
Table Of Contents

Prologue
Introduction
Chapter 1: Equipment
Chapter 2: Decal Paper
Chapter 3: Fixatives
Chapter 4: Capturing The Image
Chapter 5: Restoring Old Decals
Chapter 6: What About The Missing White?
Chapter 7: Resizing
Chapter 8: Creating A New Image
Chapter 9: Printing The Decal
Chapter 10: Sealing The Decal
Chapter 11: Applying The Decal
Chapter 12: Alternate Techniques
Chapter 13: Links
Epilogue
About The Author

Learn how to produce your own decals on an inkjet printer. Find out how to restore damaged decals, create new ones, resize decals for different scales and more. The only limits are your patience, creativity and imagination.

No matter the subject you're interested in, it's the techniques that matter. Now you can restore those damaged markings on diecast collectables, create instrument panels from original photos, insignias and patches for figures in any scale.

Available now in convenient PDF
format as an
immediate
download.

Click this button to buy your copy!

Economically priced at

$4.99

Also available in .epub, .mobi and pdf formats from Smashwords and many fine etailers
---
---
The 111 Log
Produced as an in-house magazine, it's purpose was to keep General Dynamics employees up to date on the development and progress of the (at that time) technologically advanced warplane they were building. Published from August 1967 to January 1971, it began as a monthly and ended as a quarterly.
Each issue will be made available in PDF format. If you are interested in the F-111 Aardvark, the first successful production swing-wing (variable geometry) aircraft in aviation history, this series is a must.
Click here or on the image of your choice to order your copy
---
899 photos cover the F-16 from initial
concepts thru the F-16XL, F-16AFTI,
the Mitsubishi F-2 and Thunderbirds.

Click on the image for complete
ordering information

Available again after 52 years!
UNITED STATES CAMOUFLAGE, WW-II
by Jay Frank Dial

Click on the image for complete
ordering information


153 photos covering 16 different aircraft,
including the Boeing B-29, Lockheed
YF-12 and North American XB-70.

Click on the image for complete
ordering information
875 black-and-white photos in a self-running slide show!

Learn how to take apart, move and
re-assemble a B-36...twice...over
a span of nine years!

Click on the image for complete
ordering information.

Over 350 photos (including nose art, Tony Weddel paintings and assorted documents)!

Includes 40 photos of the XP-58 Chain Lightning!

Click on the image for complete ordering information.

102 of the first 103 TOPPS WINGS cards (front only) in full color.

34 black-and-white aviation photo cards of unknown origin.

Click on the imge for complete
ordering information.

---

All CD-ROMs are also available as ISO downloads. Burn your own CD-ROM
from the downloaded file. Immediate delivery. Lower prices! No shipping charges!
Click HERE to order downloads or on the image of your choice for a conventional disc.

---

The Marmo Method Builds

PDF series of how-to construction guides.

Click here for full information and to purchase your copy.

Each guide downloaded immediately upon receipt of your online payment.

Four subjects available at this time with others under development.

---

© Copyright 2001-2014 by Scale Publications. All rights reserved. No part of this website may be used or reproduced in any manner whatsoever without written permission except for brief quotations used in critical reviews or articles. For information address publisher: Scale Publications, 416 Chicago, Ft. Worth, Texas 76103, (817) 536-0128. Email: tennexican@mindspring.com