SCALE PUBLICATIONS
IN ASSOCIATION WITH
PROWEB FORT WORTH
PRESENTS
THE TONY WEDDEL GALLERY

About Tony Weddel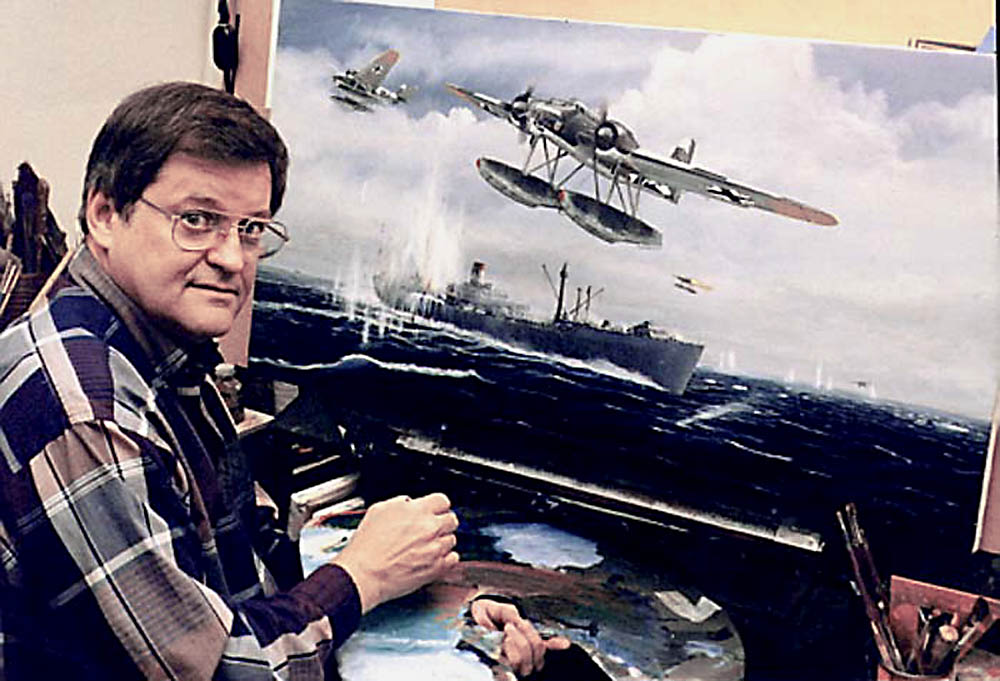 Working on a commissioned painting for Jack Shelley that depicts Heinkel He-115 floatplanes attacking a Norwegian freighter. As with virtually all of Mr. Weddel's paintings, the event shown actually happened.
Tony Weddel is a superlative artist best known for magnificent aviation paintings. He has produced many hundreds of exquisite, realistic, aviation subjects. His paintings and prints can be found in museums and the homes of private collectors around the world. A special group of limited and open edition prints showcased on this site are available for purchase.
Today, as a result of modern computer and printer technology, many more of Mr. Weddel's paintings that have never been availble can now be produced on demand in an 8 1/2" x 11" borderless photographic print format. Subjects range from aviation to western art and nature subjects. Please note that the eight large format prints described in the preceeding paragraph are not available in borderless photographic print form.
Tony's talent is not limited to aviation subjects. He brings the same skills to western art, montages, portraits and more.
Private commissions are accepted on a case-by-case basis. To discuss your art commision, Mr. Weddel can be reached thru Scale Publications ,
On this and subsequent pages, we proudly present images of various subjects that Mr. Weddel has produced over the years. Spend a few minutes with us, enjoying this glorious, God-given talent. Now consider the thrill of having an original Weddel residing in a place of honor in your home.
We look forward to hearing from you.
AVAILABLE ART PRINTS BY TONY WEDDEL
WW-II Aviation Art
Post WW-II Aviation Art
Miscellaneous Subjects